Come and visit ITER!
ITER, the world's largest fusion energy research project, is nestled in the Provence countryside some 40 km north of Aix-en-Provence. We offer 500 conference participants the unique opportunity to join us at the ITER worksite and get first-hand impressions of progress made so far. As a special attraction we will show you some of the giant magnets that have already arrived at ITER.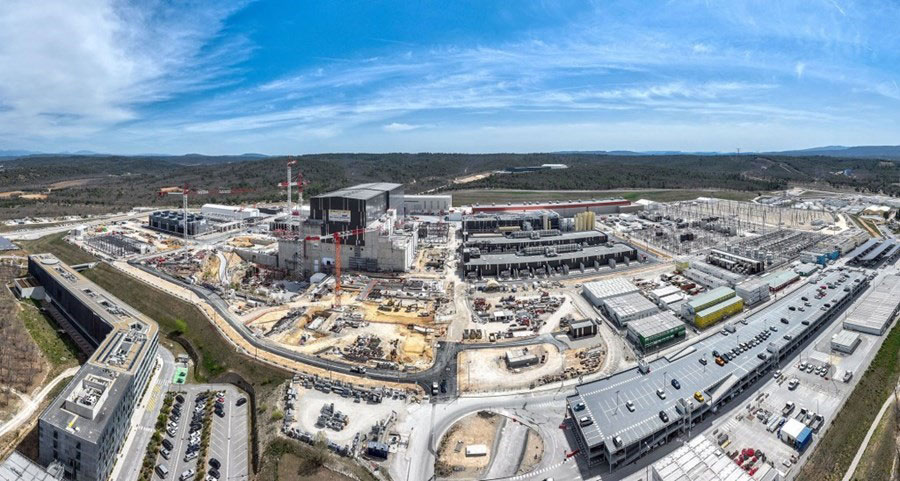 A bird's eye view of the ITER site.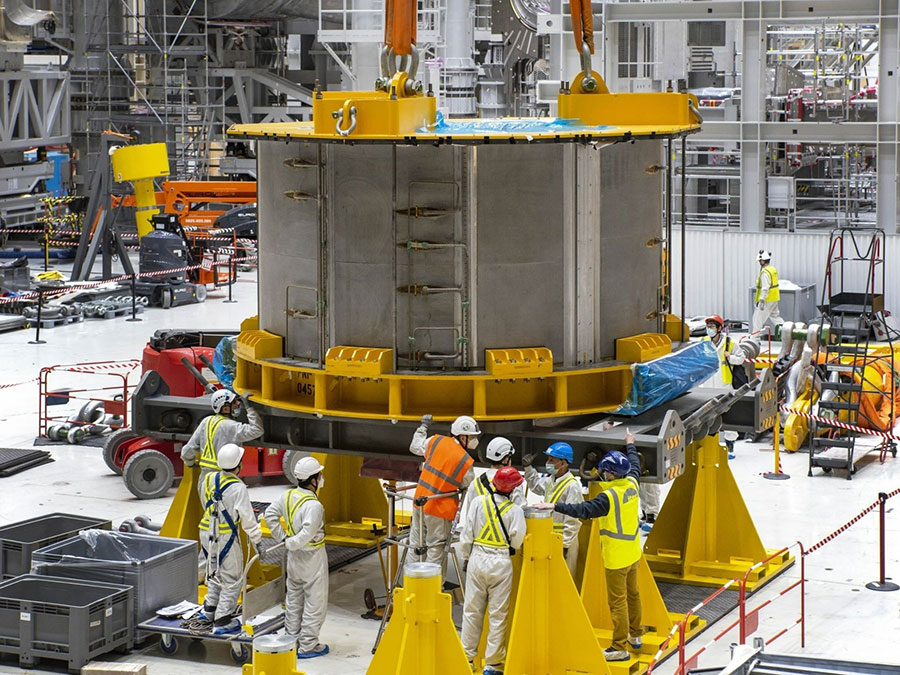 The first of the six central solenoid modules in the Assembly Hall.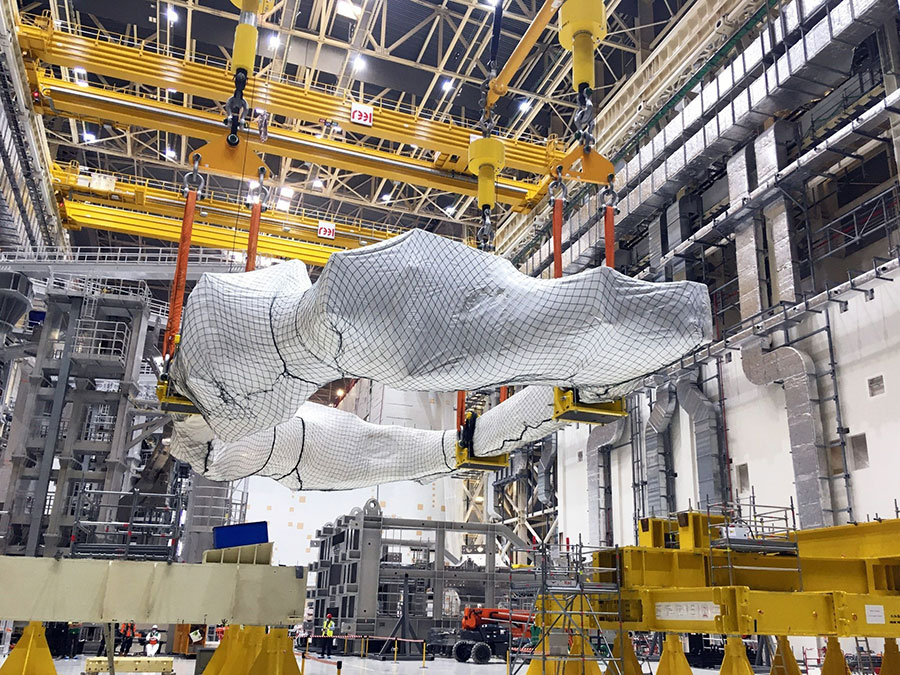 One of the 18 toroidal field coils is changing storage frames in the Assembly Hall.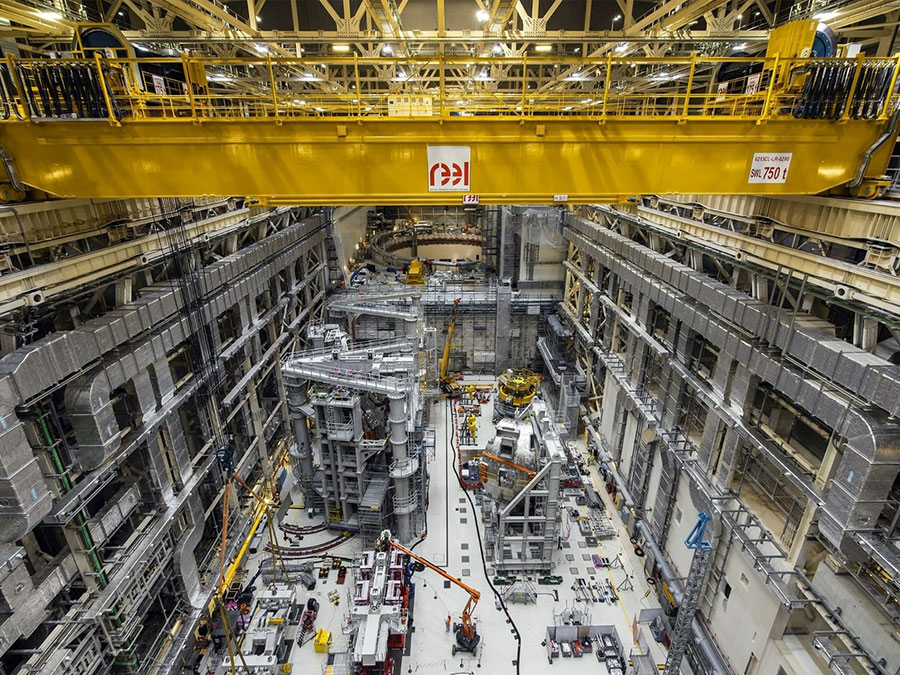 The ITER Assembly Hall is a beehive of activities.
Visits will take place on Sunday and on all conference days. For those registering for a visit on Sunday, 10 September 2023, we throw in an ITER souvenir to remind you of a very special afternoon spent in the south of France.
Please see below the schedule of planned visits. Each visit has the capacity of 50 places. You can book your visit when you register for the conference.
Visit schedule
| | Date of the visit | Departure from Aix | Return to Aix | Capacity |
| --- | --- | --- | --- | --- |
| Group 1 | Sunday, 10 Sept. 2023 | 13:00 | 15:45 | 50 |
| Group 2 | Sunday, 10 Sept. 2023 | 14:00 | 16:45 | 50 |
| Group 3 | Sunday, 10 Sept. 2023 | 15:00 | 17:45 | 50 |
| Group 4 | Sunday, 10 Sept. 2023 | 16:00 | 18:45 | 50 |
| Group 5 | Sunday, 10 Sept. 2023 | 17:00 | 19:45 | 50 |
| Group 6 | Monday, 11 Sept. 2023 | 16:00 | 18:45 | 50 |
| Group 7 | Tuesday, 12 Sept. 2023 | 16:00 | 18:45 | 50 |
| Group 8 | Wednesday, 13 Sept. 2023 | 16:00 | 18:45 | 50 |
| Group 9 | Thursday, 14 Sept. 2023 | 16:00 | 18:45 | 50 |
| Group 10 | Friday, 15 Sept. 2023 | 08:00 | 11:45 | 50 |