Come and visit ITER!
ITER, the world's largest fusion energy research project, is nestled in the Provence countryside some 40 km north of Aix-en-Provence. We offer 500 conference participants the unique opportunity to join us at the ITER worksite and get first-hand impressions of progress made so far. As a special attraction we will show you some of the giant magnets that have already arrived at ITER.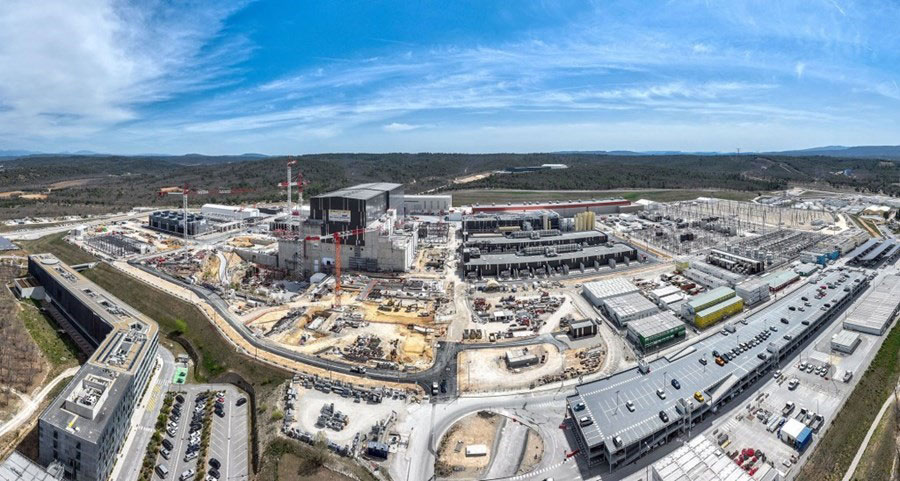 A bird's eye view of the ITER site.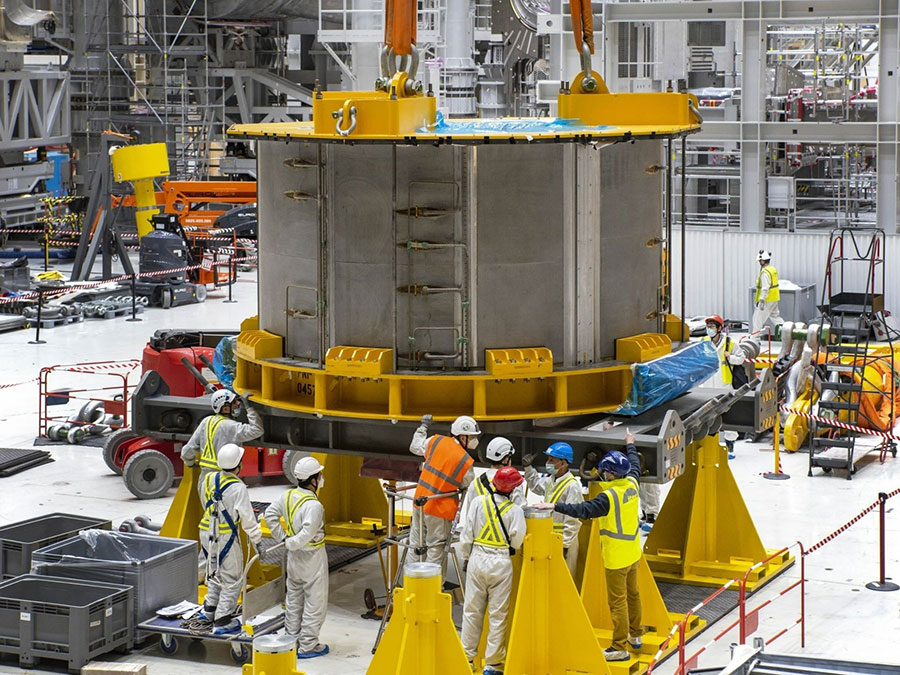 The first of the six central solenoid modules in the Assembly Hall.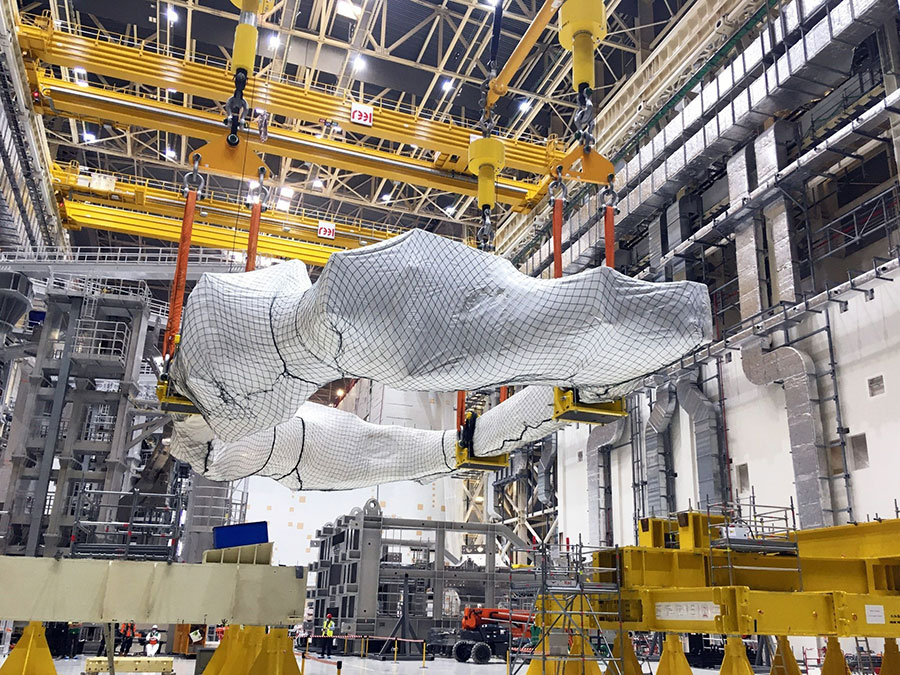 One of the 18 toroidal field coils is changing storage frames in the Assembly Hall.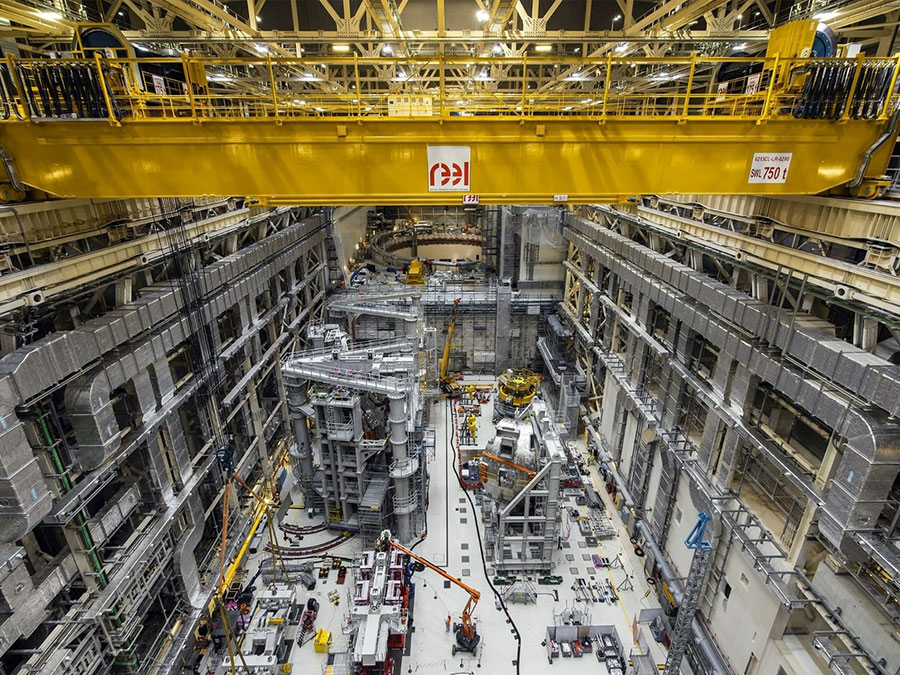 The ITER Assembly Hall is a beehive of activities.
Please carry a valid ID on you – this could either be a EU-issued (Schengen) ID card or a passport but the SAME ID that was used to register is required for all the tours. Copies of ID documents, driving licenses or professional badges are not accepted.
Please remember to respect the dress code for the visit at ITER: wear long trousers - shorts, dresses or skirts are not permitted. Also, flat, closed shoes are required – open shoes or high heels are not allowed.
Be at the BUS STOP at least 15 minutes prior the actual departure time.
Only light shoulder bags will be permitted.
On photography: you are allowed to take photos anywhere on site with the exception of the entrance area and one or two areas on the worksite – the guides will point them out to you during the visit. Otherwise you are welcome to take photos and share them on your social media channels. Should you use any photo or video material from the visit for professional publications, we would be grateful if you would contact us for authorization ahead of publication.
Visit schedule
| | Date of the visit | Departure from Aix | Return to Aix | Capacity |
| --- | --- | --- | --- | --- |
| Group 1 | Sunday, 10 Sept. 2023 | 12:00 | 14:45 | 50 |
| Group 2 | Sunday, 10 Sept. 2023 | 13:00 | 15:45 | 50 |
| Group 3 | Sunday, 10 Sept. 2023 | 15:00 | 17:45 | 50 |
| Group 4 | Sunday, 10 Sept. 2023 | 16:00 | 18:45 | 50 |
| Group 5 | Sunday, 10 Sept. 2023 | 17:00 | 19:45 | 50 |
| Group 6 | Monday, 11 Sept. 2023 | 16:00 | 18:45 | 50 |
| Group 7 | Tuesday, 12 Sept. 2023 | 16:00 | 18:45 | 50 |
| Group 8 | Wednesday, 13 Sept. 2023 | 16:00 | 18:45 | 50 |
| Group 9 | Thursday, 14 Sept. 2023 | 16:00 | 18:45 | 50 |
| Group 10 | Friday, 15 Sept. 2023 | 14:00 | 16:45 | 50 |