Superconductivity Global Alliance (ScGA)
Enabling Next Generation of Magnets for Greener, Healthier, Prosperous and Sustainable Future
Superconducting technologies are ready to be scaled up and deployed in diverse applications beyond their present usage (MRI, NMR, and physical sciences and research). Superconductivity has the potential to provide means towards zero-emission targets, enabling extensive usage of wind power generation, facilitating zero-emission transportation, enabling fusion power, new medical diagnosis and therapy tools, and new scientific breakthroughs.
To realise the potential of superconductors in addressing our societal future needs as identified in the United Nations' 17 Sustainable Development Goals (SDGs), also called the Global Goals; will require, among other things, the development of new partnerships and alliances to accelerate the development of commercial superconducting magnets and solutions for diverse sectors.
This session will review the progress of the Superconducting Global Alliance (ScGA) initiative for Greener, Healthier, Prosperous and Sustainable Future. Proposed roadmaps will be presented for identified smart markets in healthcare, big science, industrial and energy sectors followed by a panel discussion on the ScGA role in addressing the Global Development Goals.
The session will take place on September 12th, 2023 from 16:00 to 18:00 and will be delivered by Professor Ziad Melhem (detailed program).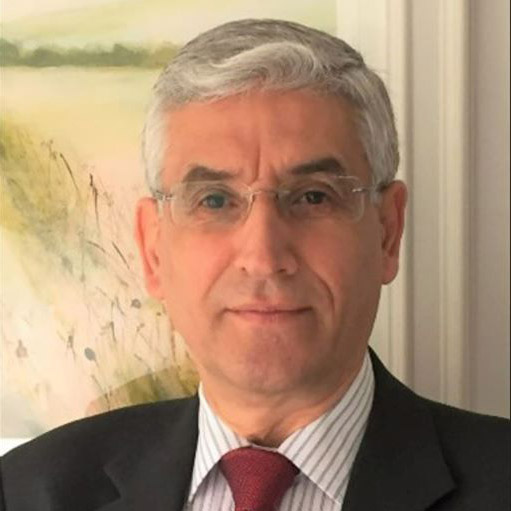 Ziad MELHEM
Professor Ziad Melhem is the Founder and CEO of Oxford Quantum Solutions Ltd (OQS). OQS is an independent Consultancy Business launched in Feb 2021 focusing on Innovations and Advanced Solutions, Strategic Business Development, Executive Mentoring, Strategic Road mapping and Technical Authority on Superconducting, Cryogenics, Instrumentation in Quantum and Nanotechnology applications for Quantum, Energy, Life Sciences, Physical Sciences, Transport and Power Applications. From 1st Dec 2022, Ziad has been appointed as a Professor at the Physics Department, Lancaster University with particular focus on Business Development and Technology Transfer of Advanced Technologies in Low Temperature Cryogenics, Condensed Matter, Superconducting Devices and Quantum Technologies for diverse sectors. Since 1st Jan 2022, Ziad is a Non-Executive Director for Intelliconnect Europe Ltd, focusing on product development of solutions for Quantum Technologies. Before retiring from Oxford Instruments NanoScience (OINS), Ziad as the Strategic Business Development Manager managed OINS Strategic Business Development activities, Alliances and Collaborative R&D projects on quantum, nanoscience, and nanotechnology applications.
Ziad has over 33 years' experience on product, partnerships, alliances and business development activities in applied superconductivity, Low and High temperature superconducting (LTS & HTS) materials, cryogenics, advanced instrumentation, quantum, and nanotechnology applications for scientific, medical, physical and life sciences, energy, and industrial sectors.
Ziad is active at national and international level and member of a variety of international and national committees and organizations and Advisory Board for different projects and initiatives on superconducting, quantum and cryogenic applications.
To find more about Superconductivity Global Alliance see the document attached.